4.22 雅思考试回忆及分析
newfuture1
微信 | 1035283310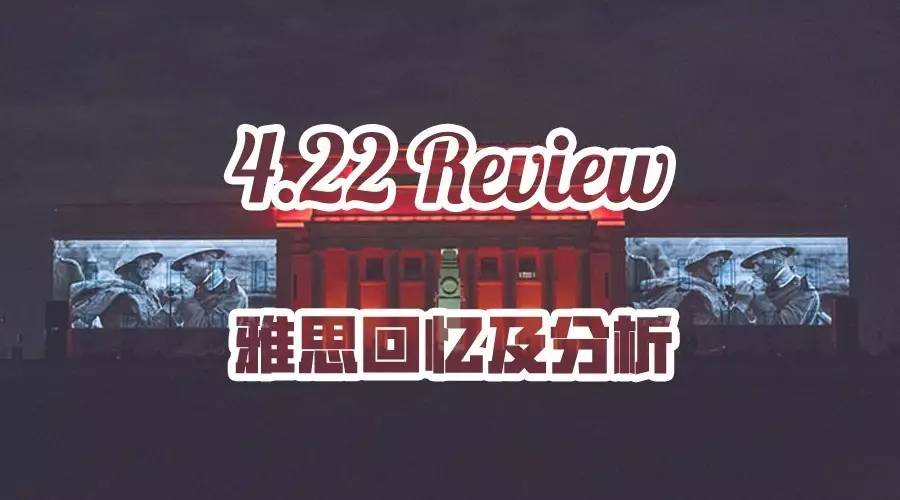 Poppy day刚过去,有看到胸带虞美人的人们吗?
接下来的周二就是Anzac Day了,到时博物馆从dawn service开始会有一连串活动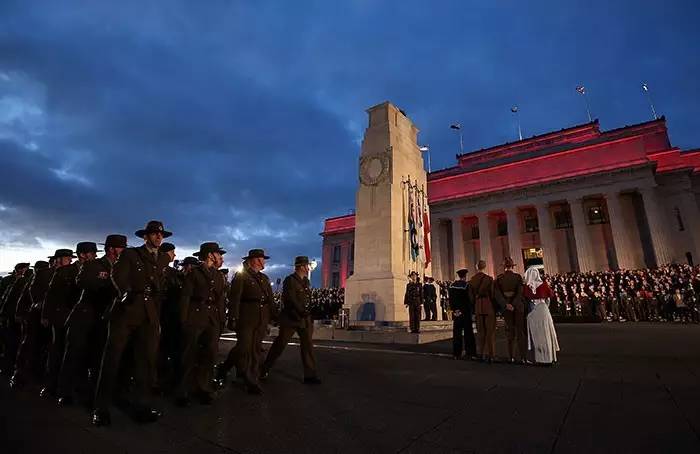 虽说是公众假期,烤鸭们可不能轻易放松
要记住这种英勇顽强的精神哦(当然还有和平)
另一厢,快看一下我们周末烤鸭们都带回来什么前线的消息吧


A类小作文就这样理所当然地命中了bar chart哦


内容是英国男女在休闲时间的活动调查,数据是用百分比来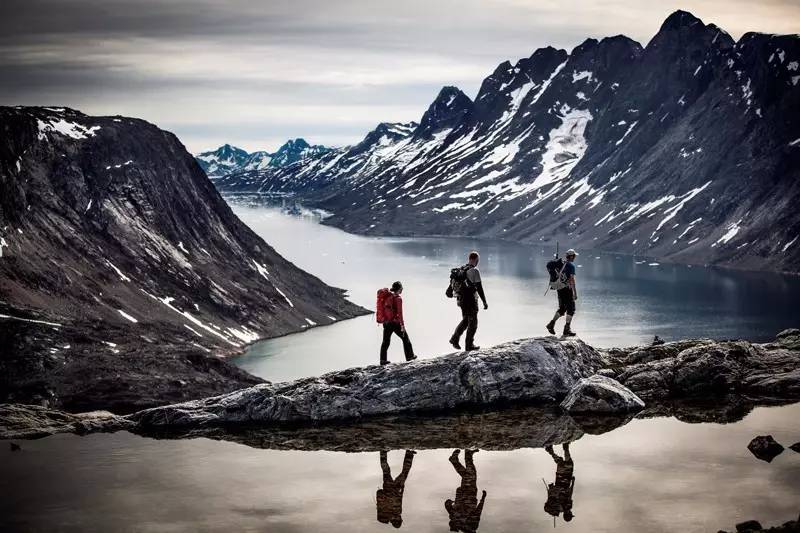 A类的大作文是之前提了很多次的社会话题-工作类哦
Some people think that people who decide on a career early and keep to the same job are more likely to get a satisfying career life than those who frequently change jobs. To what extent do you agree or disagree?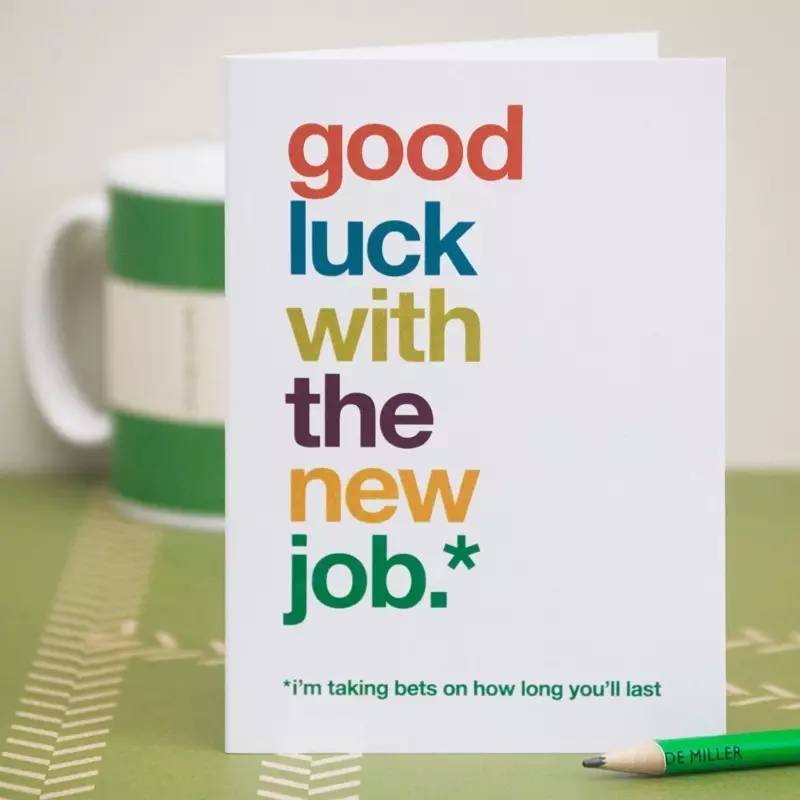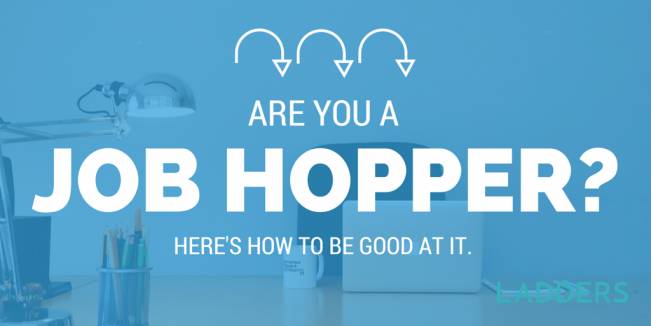 问题就是讨论是传统型的还是job hopper
虽说是老题,但近些年讨论lifelong learning越来越多,以及AI的冲击,观念也慢慢有所转变
借鉴一下其他同学怎么写的吧
It is true that the satisfaction of professions has been gradually valued more as a means of improving people's standard of living. Regarding this, some people say that a decision of a career path made at an early age results in a better quality of working life. Personally, I disagree because happiness in job is not directly related with the early decision making. However, other elements can be equally considered for the contentment of working life.
To start with, I believe that satisfying working life is not attributed from a choice made at a young age. Regardless of age, people are able to find their newly interests or strengths that can be viewed as a critical factor in choosing a profession. According to research, the discovery of interests at a later life has still made participants more passionate and enthusiastic, which may contribute to a satisfying career since an individual had been goal-oriented and had a strong desire to pursue a career. Alongside, young people tend to have the lack of insights and experience, which induces a false decision and the disappointment of a career choice rather than its satisfaction.
In addition, two factors can be generally taken into consideration for the level of job satisfaction. Firstly, the size of salary should be given importance. This is because people are constantly required money to pay for various areas such as food, bills and accommodation, as well as to support their family. Moreover, a gratifying working environment is another element. For example, supportive atmosphere has played a huge role not only in enhancing a sense of belonging to a company, but also in improving the productivity. Those factors are regarded as a key factor of the contentment of employees.
To recapitulate, I believe that choosing a career can be made without a restriction in age and still become a satisfying job. In order to boost the level of job happiness, gratifying environment at work and the amount of salary can be considered.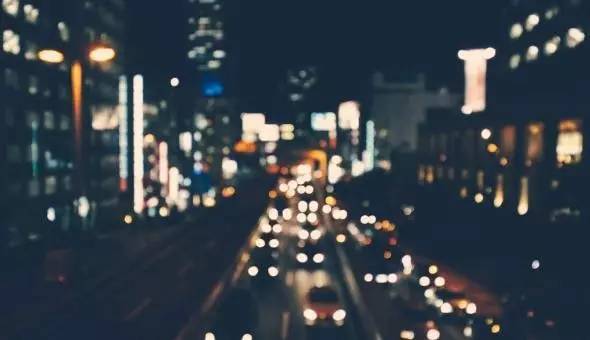 口语也是超级准咯~ 题库基本一直处于超神的状态
看一下最新的题库吧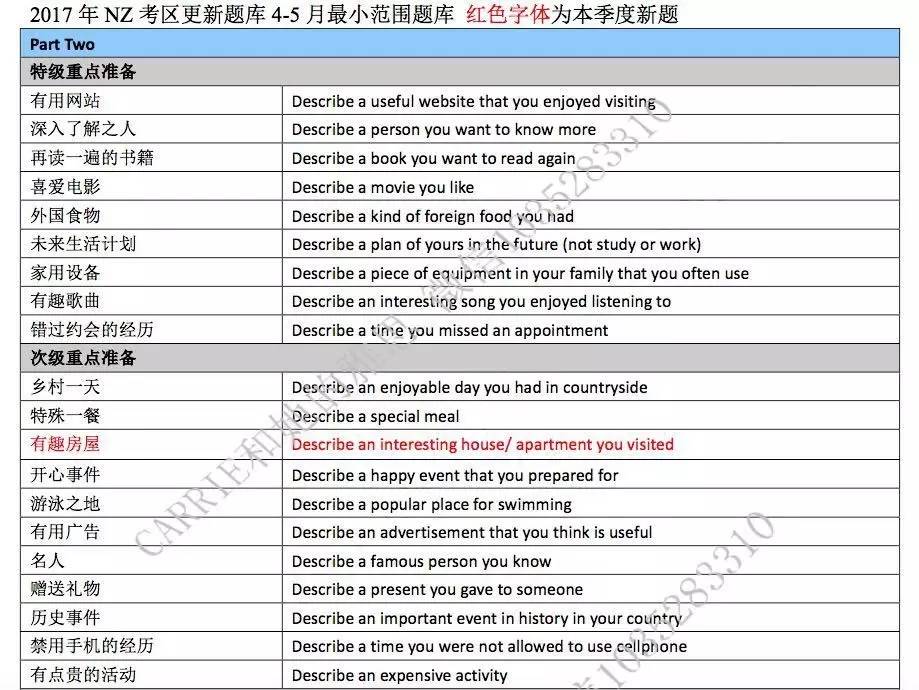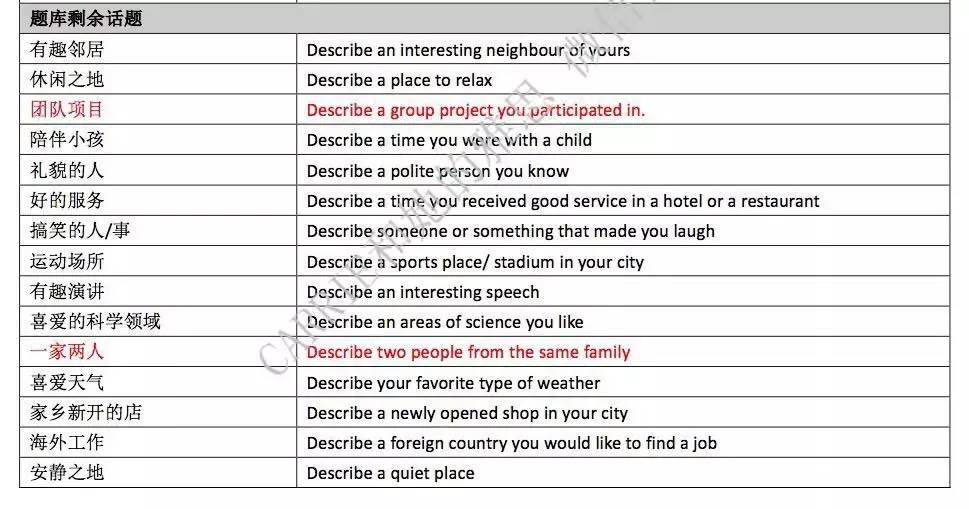 另外还有近期口语的热门话题
传送门→_→ 最全近期口语热门话题 Part 1&2
最后同时感谢分享给大家的烤鸭们啊~~
鞠躬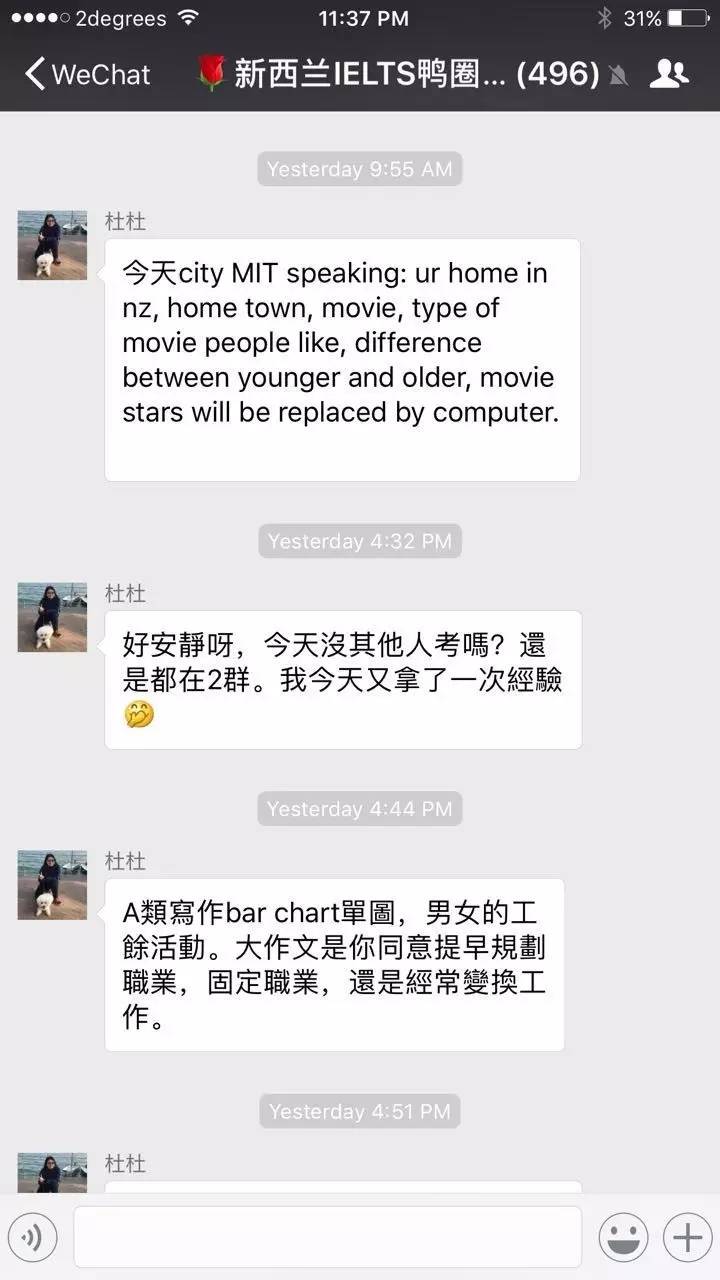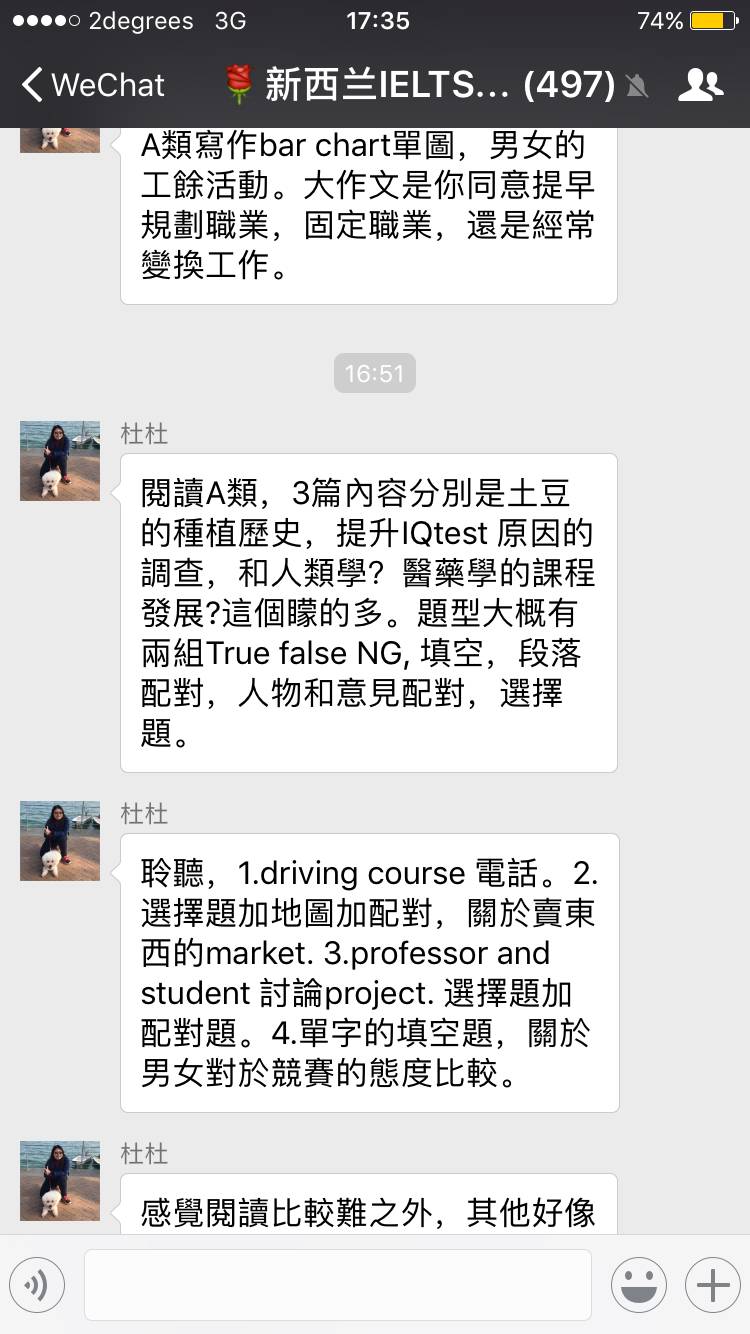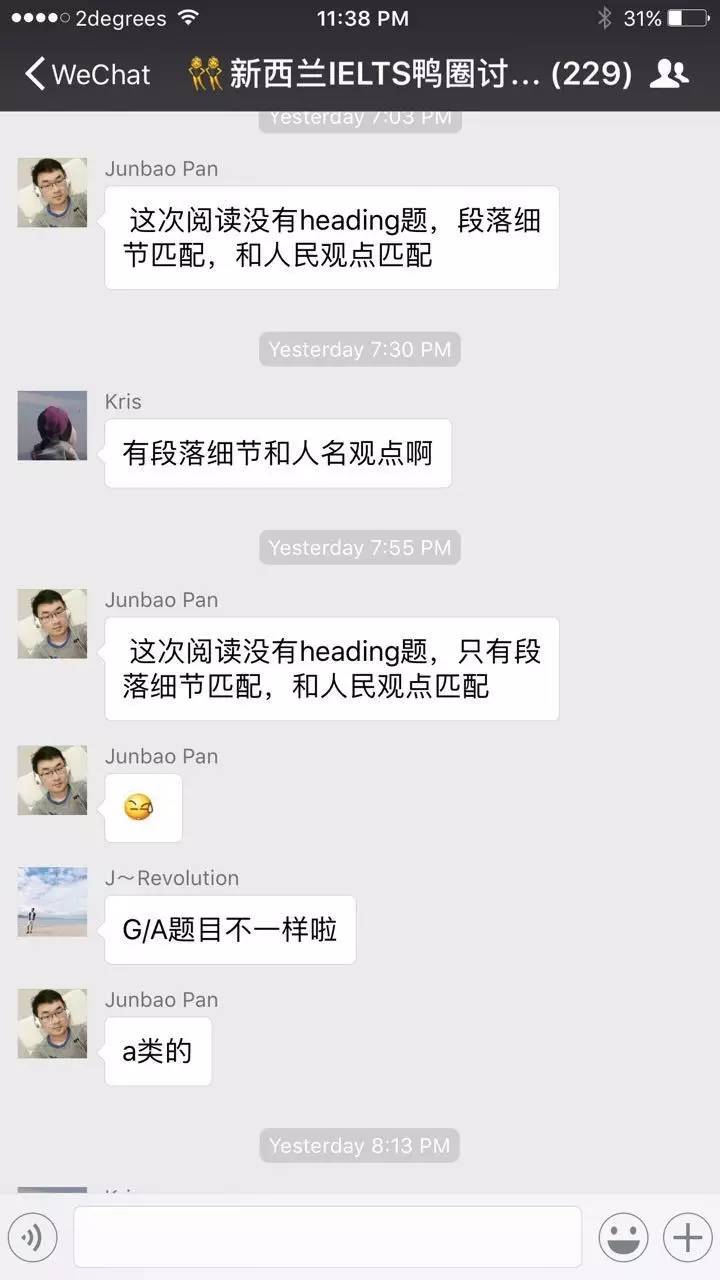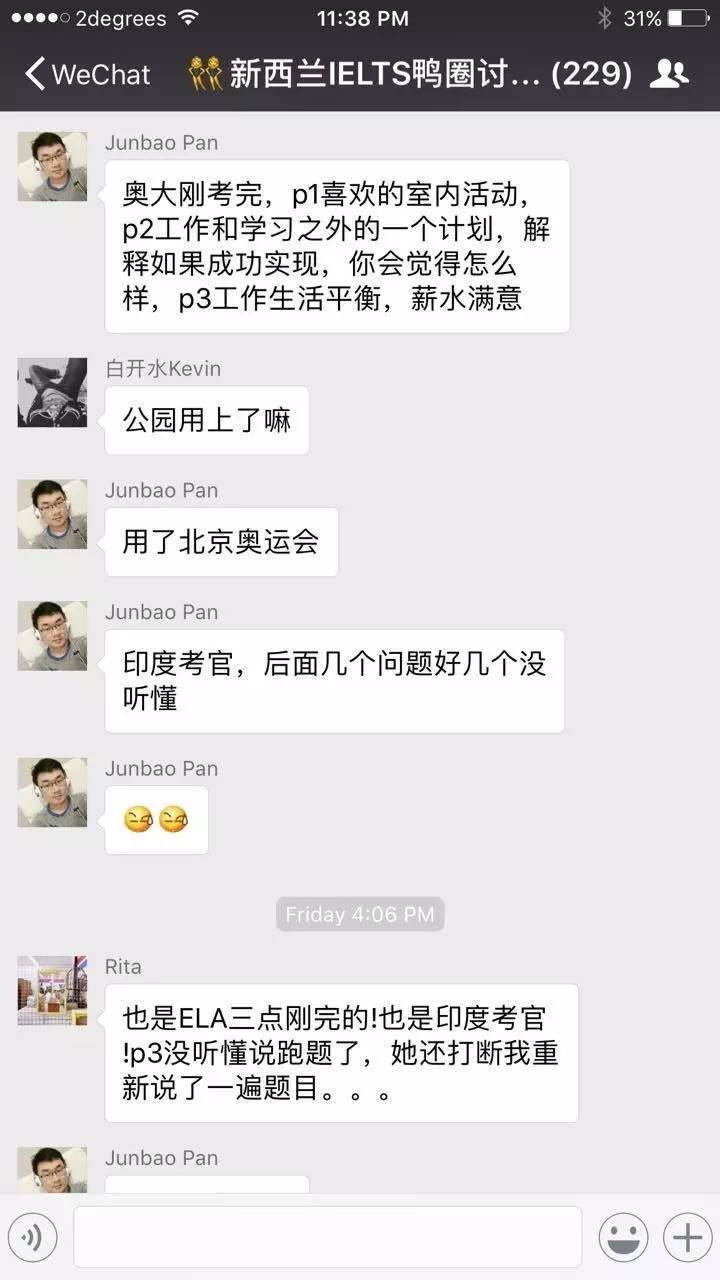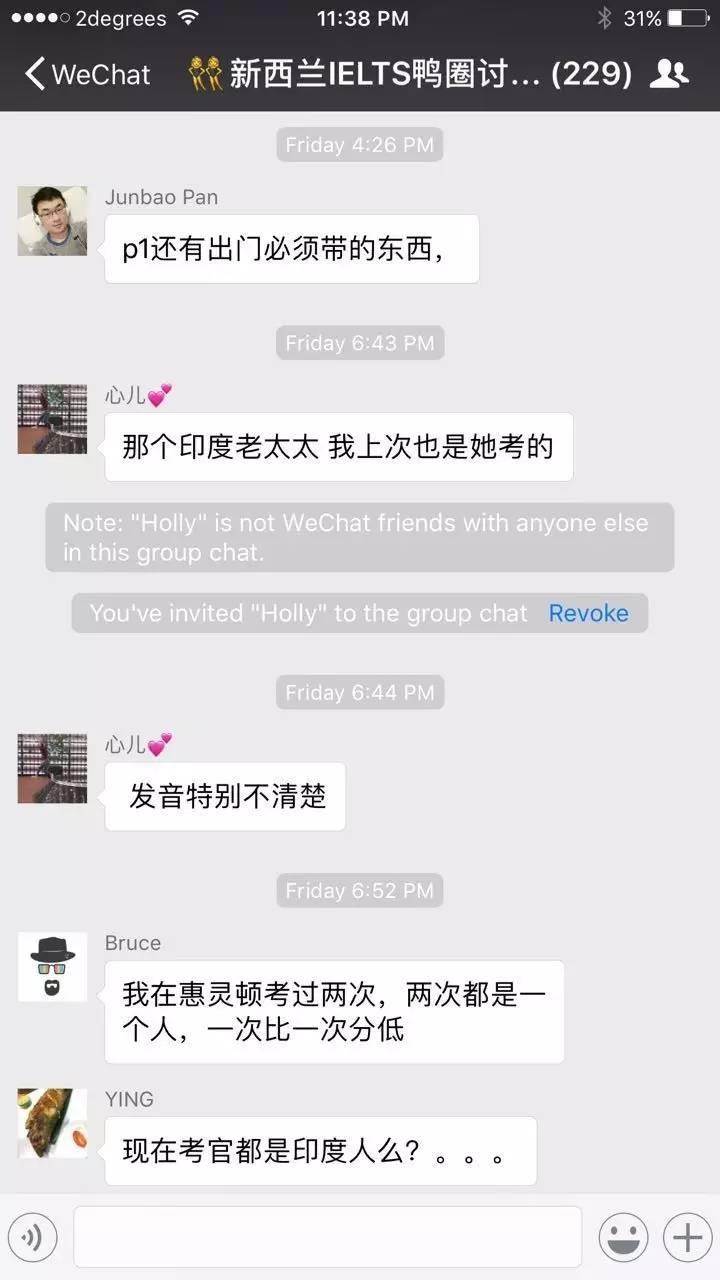 4.9号的喜报来咯~ 又有新的小伙伴雅思报捷!~~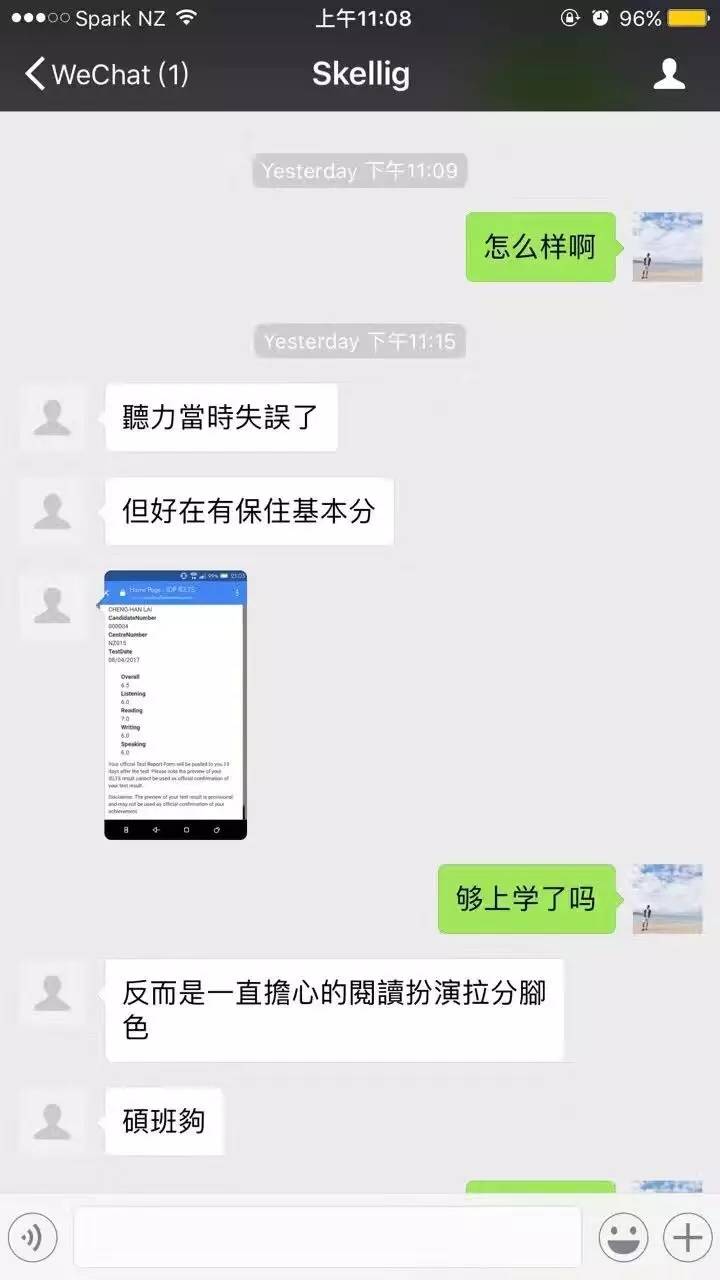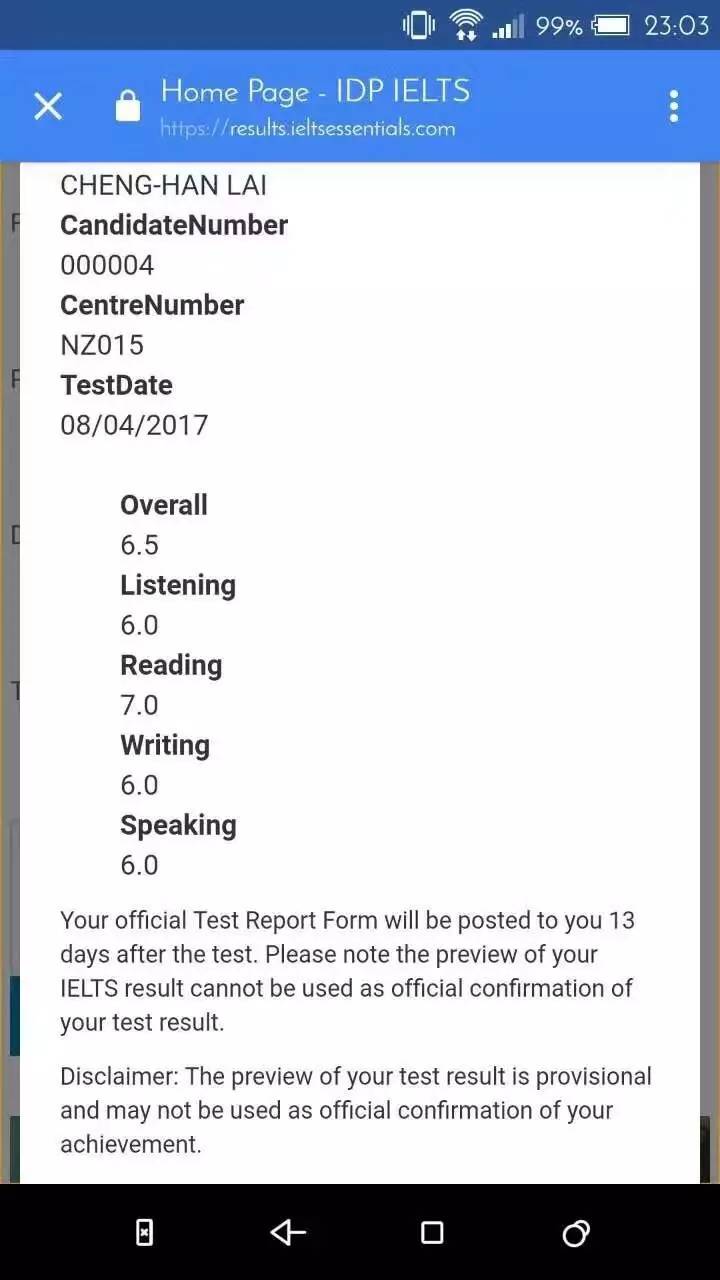 一轮大课 顺利硕士入学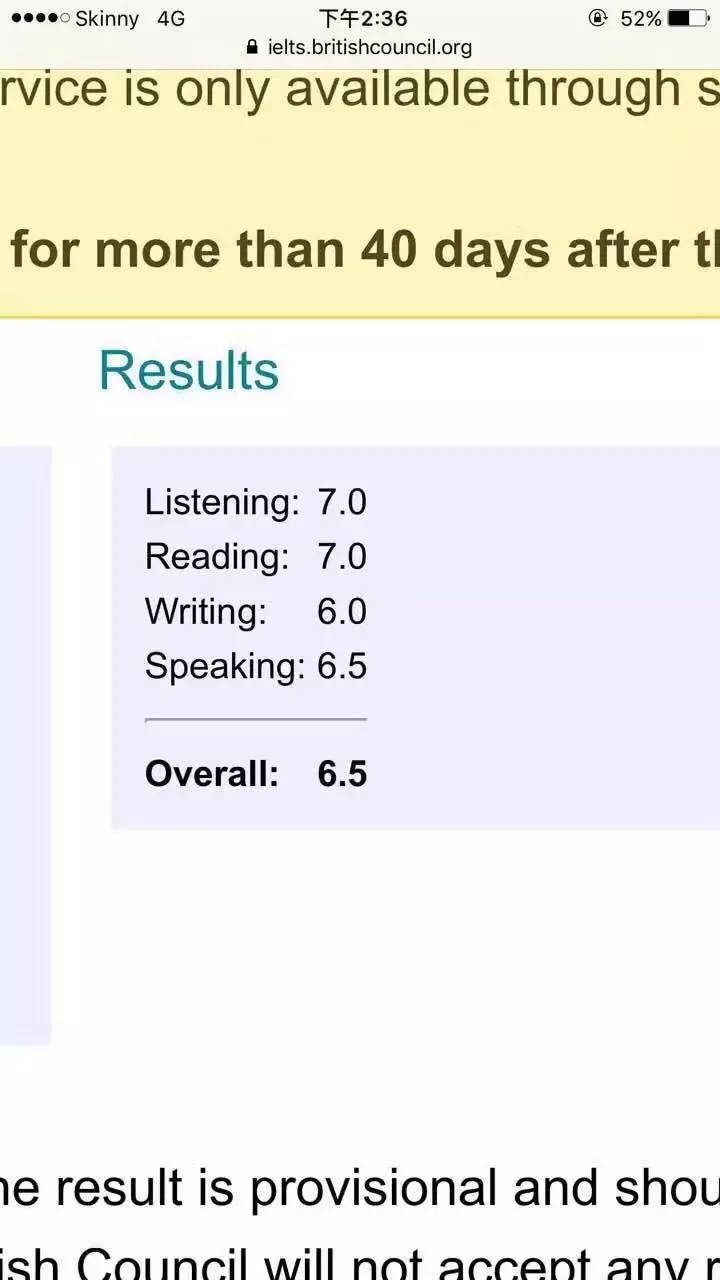 同样拿到理想分数的另一位童鞋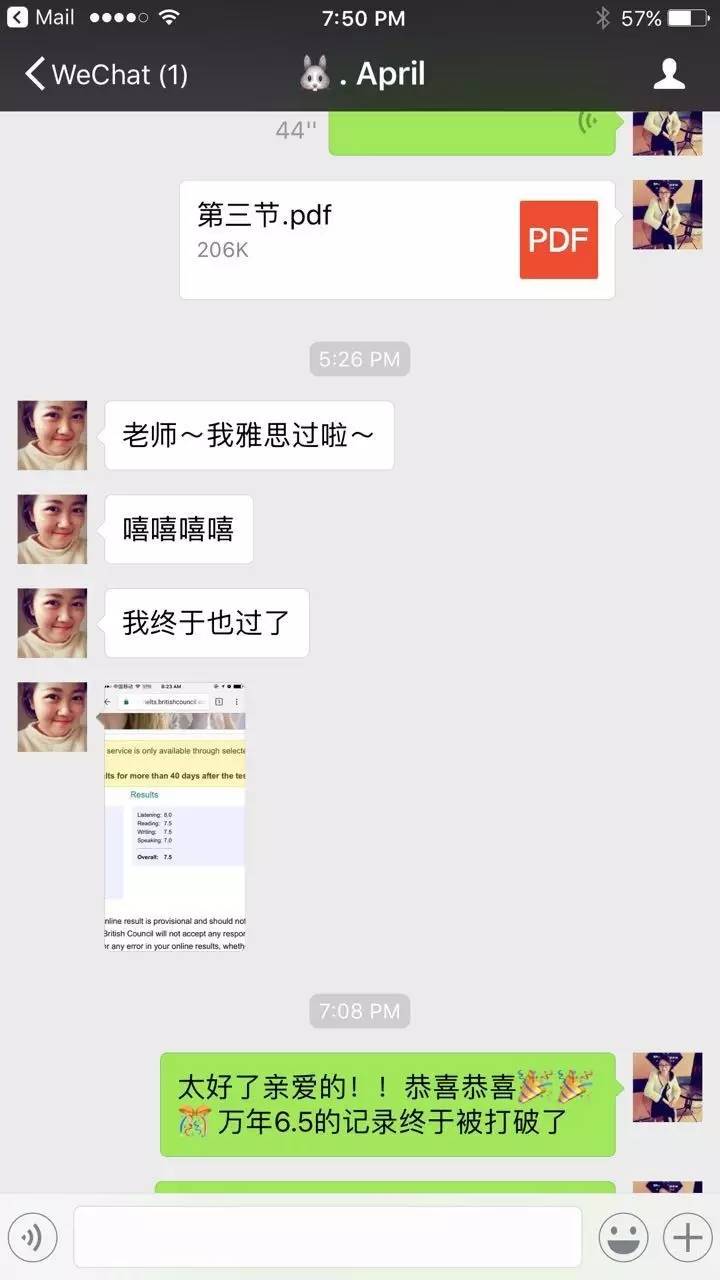 恭喜成功破6.5,一下就冲上7.5了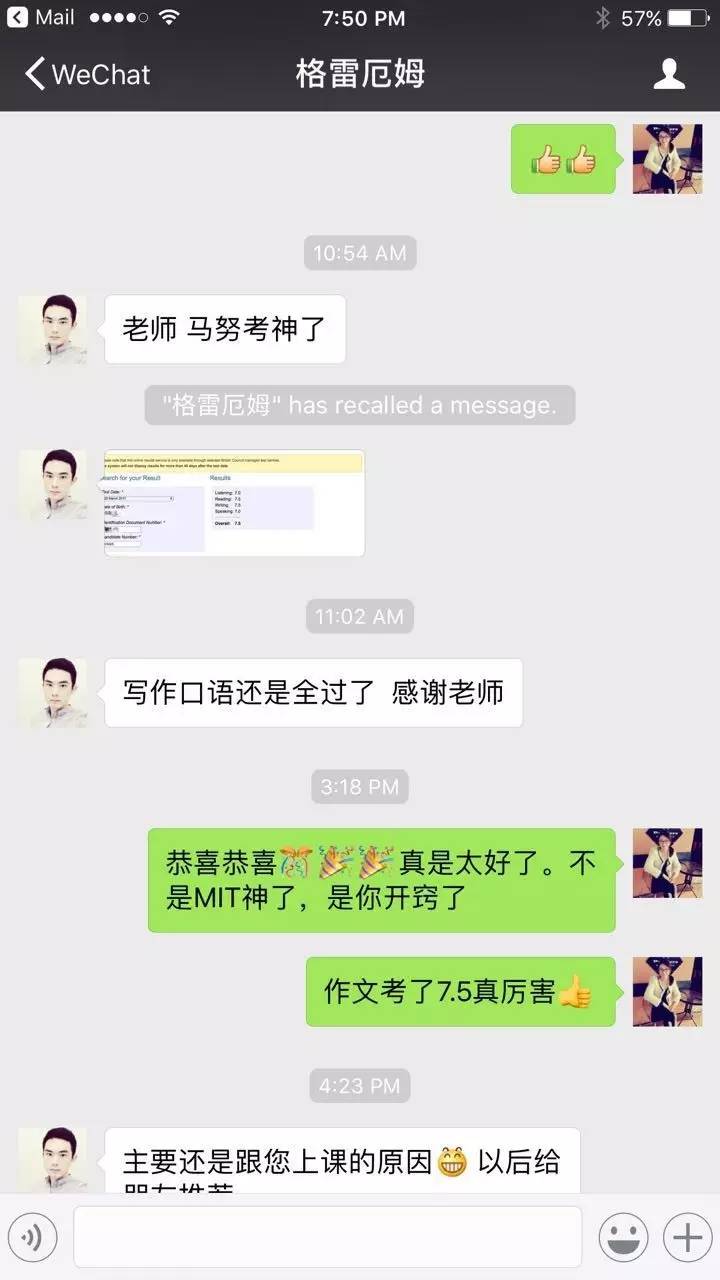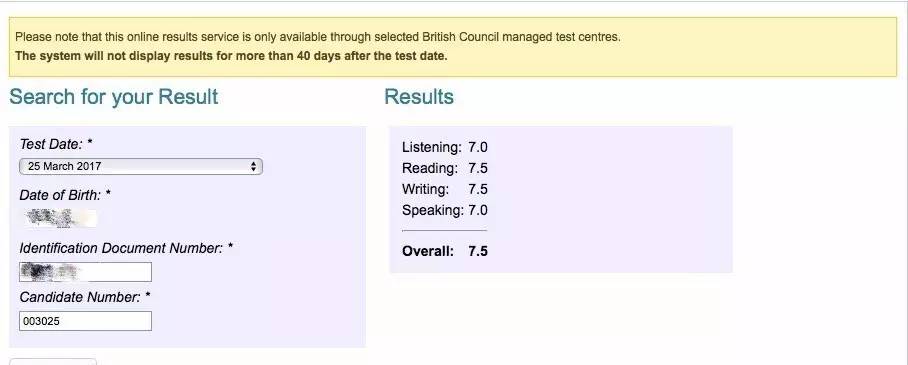 写作7.5,Overall 7.5哦~~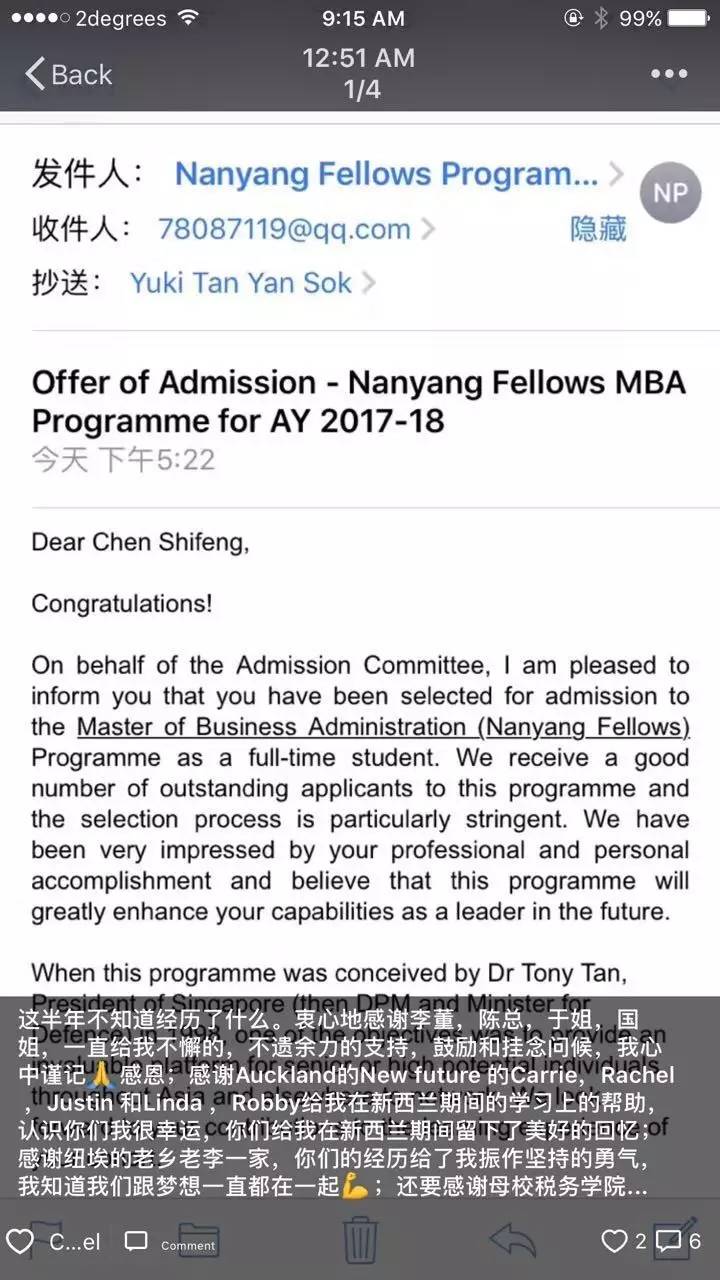 学生Stephan顺利申请新加坡南洋大学梦寐以求的master专业
厉害了我的烤鸭和老师们!恭喜恭喜!!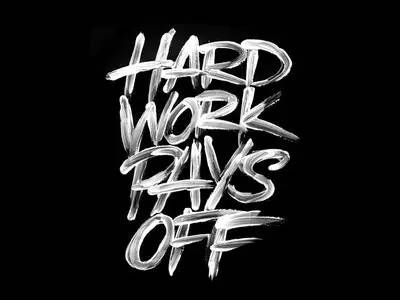 除了老师们的指导和付出,当然也少不了各位的自己的努力
还没拿到的也赶紧加油,共勉!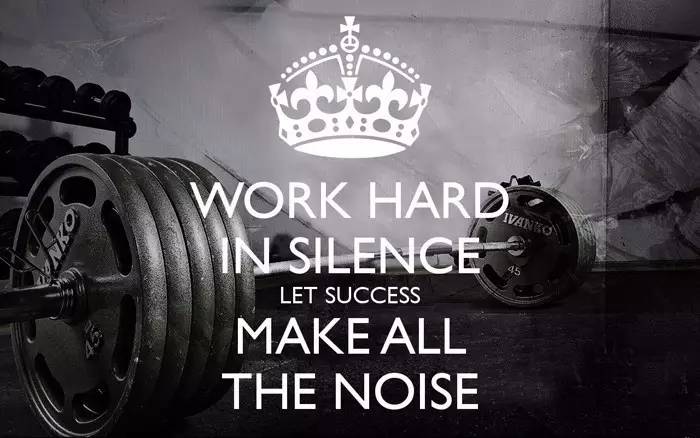 没有下定决心的赶紧趁着这波热情把名报下来
不然晚了想报都报都没有了
文/编| Ian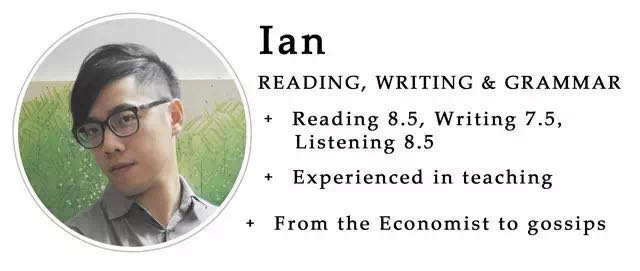 微信扫一扫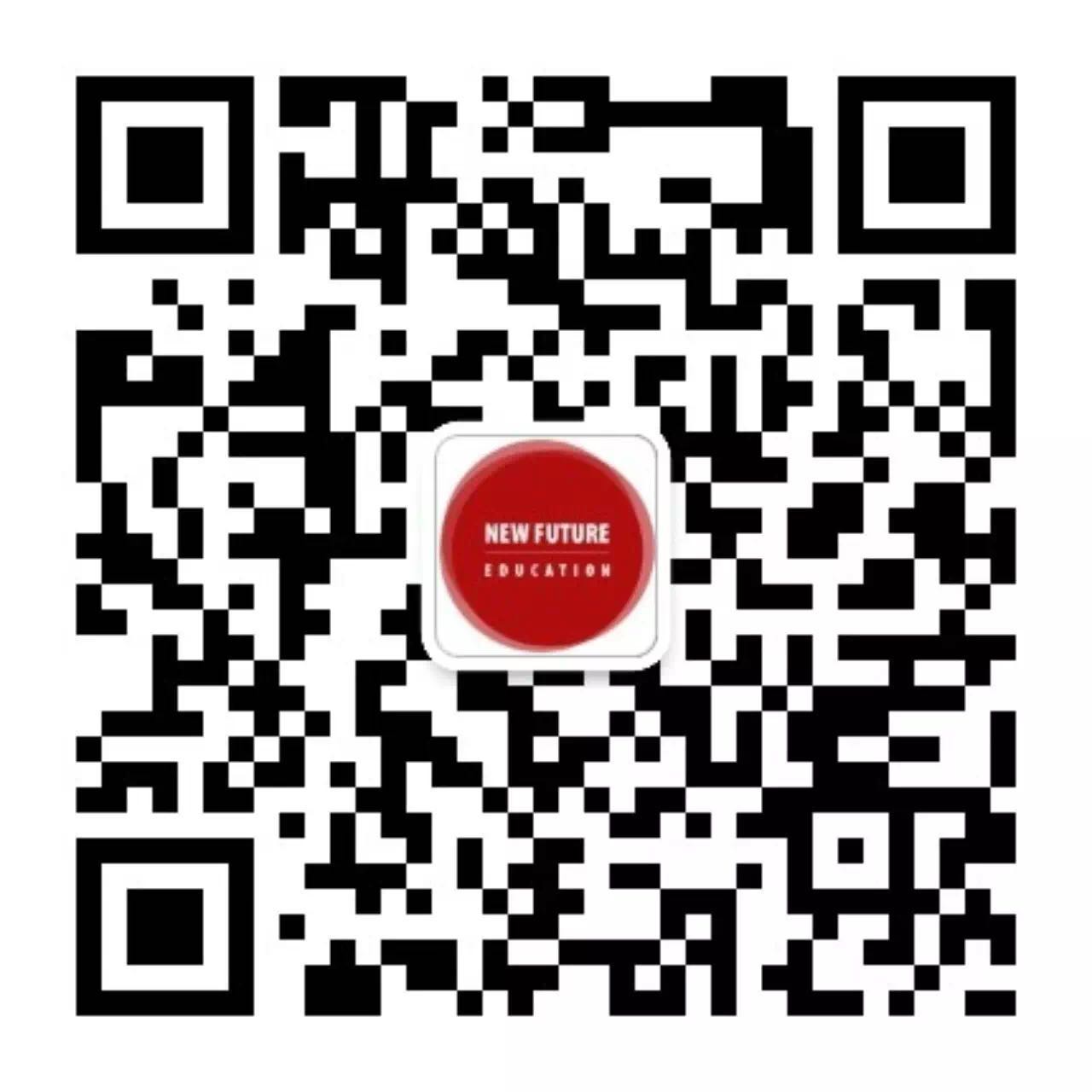 邮箱:wechat.nfnz@gmail.com
手机:021806178
微信:carrie621411(添加请注明网站)
地址:68 Anzac Avenue, Auckland CBD